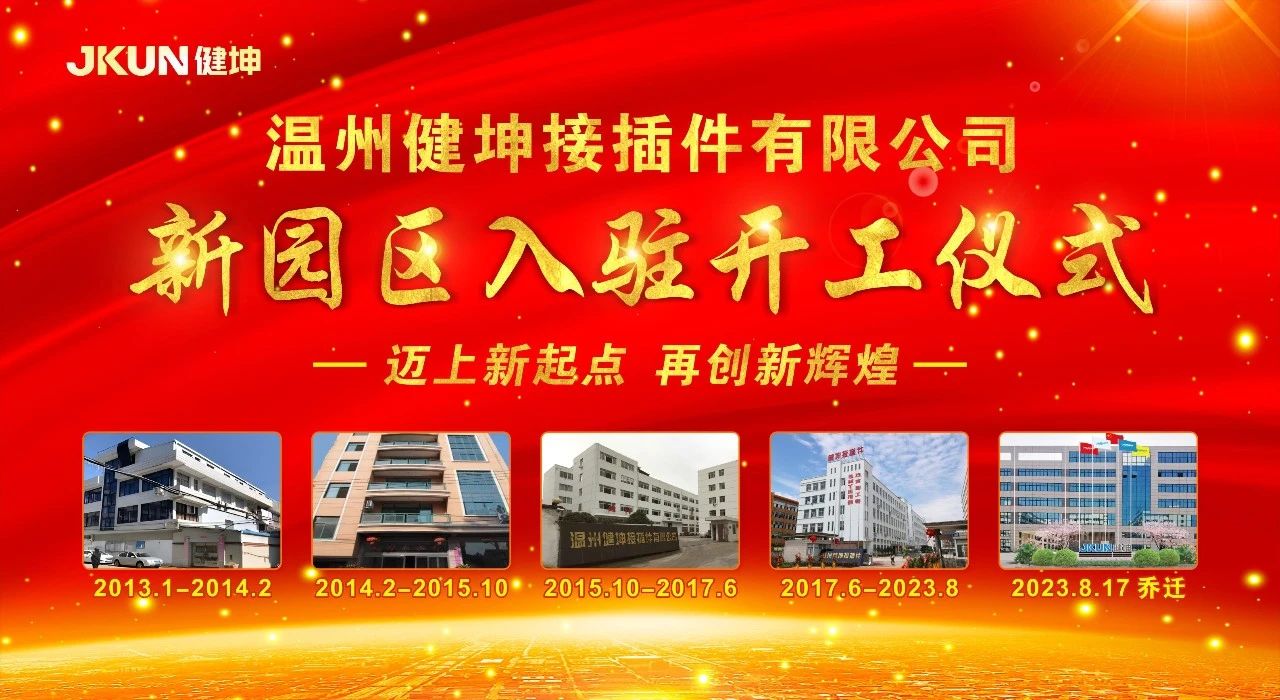 Wenzhou JKUN Connector Co., Ltd., founded in early 2013, under the leadership of the founder Mr. Shao Jingbiao, through ten years of development, successfully realized the gorgeous transformation from "small" to "specialized" to "fine". The new plant covers an area of 19,200 square meters and a construction area of 53,500 square meters, which is a modern high-tech enterprise integrating R&D, production and sales of electronic connectors and automotive connectors.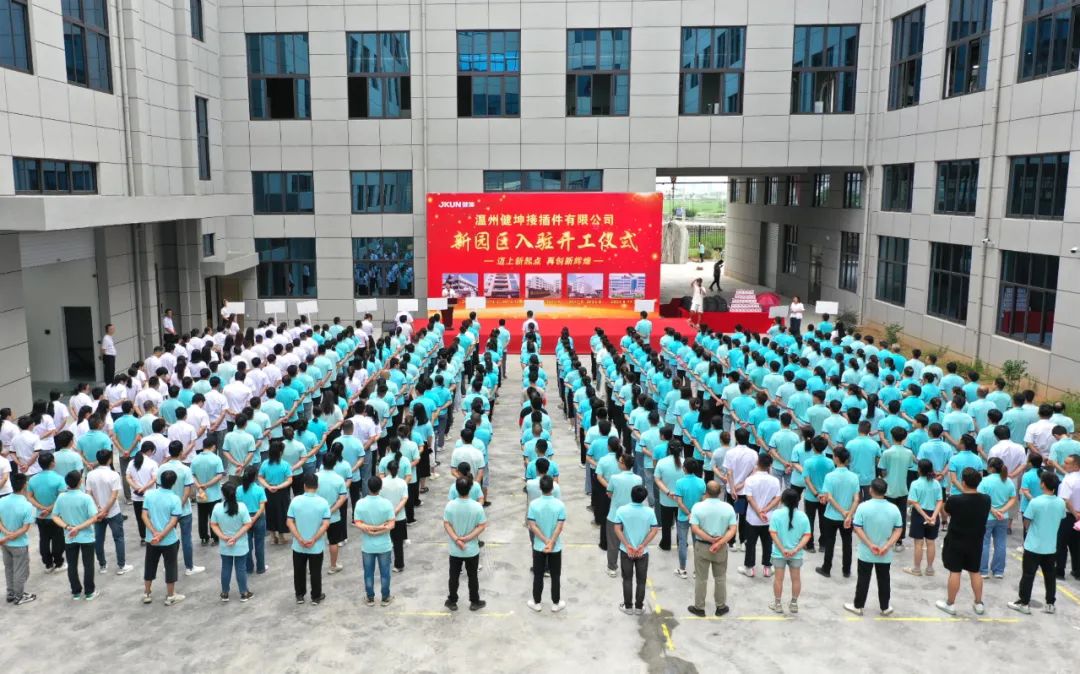 At 7:30 a.m. on September 7, 2023, JKUN held a grand groundbreaking ceremony for the new plant, and Shao Jingbiao, the company's founder and general manager, and Xie Wenfeng, executive vice president, led nearly 500 JKUN family members from various departments to witness this milestone moment.
Let's take a look at our new campus.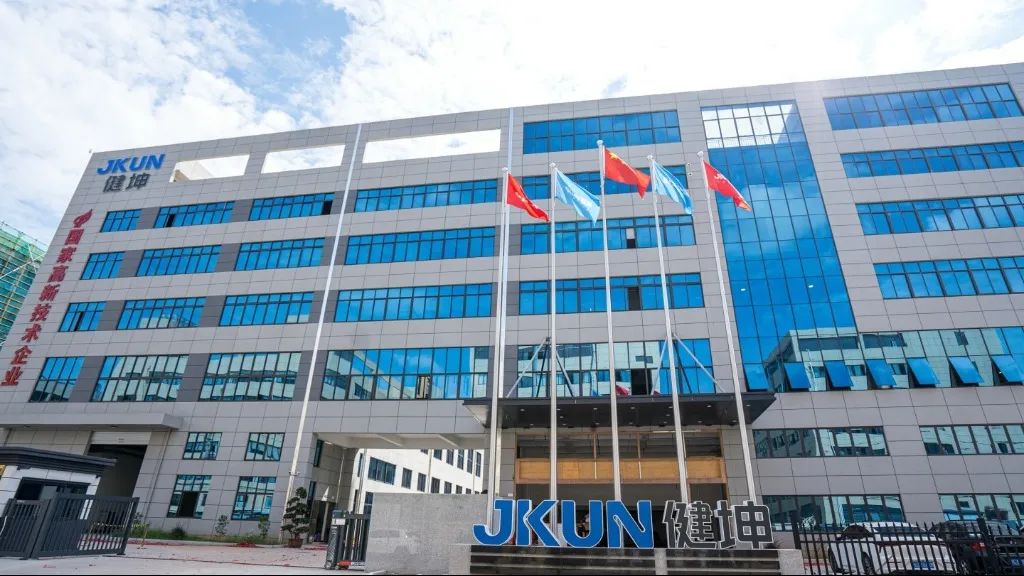 After 12 days of hard work, JKUN successfully completed the housewarming of JKUN headquarters and various subsidiaries, and more than 1,000 sets of equipment and materials were accurately landed, perfectly realizing seamless docking, and successfully achieving the set goal of housewarming with "safety, efficiency and high quality"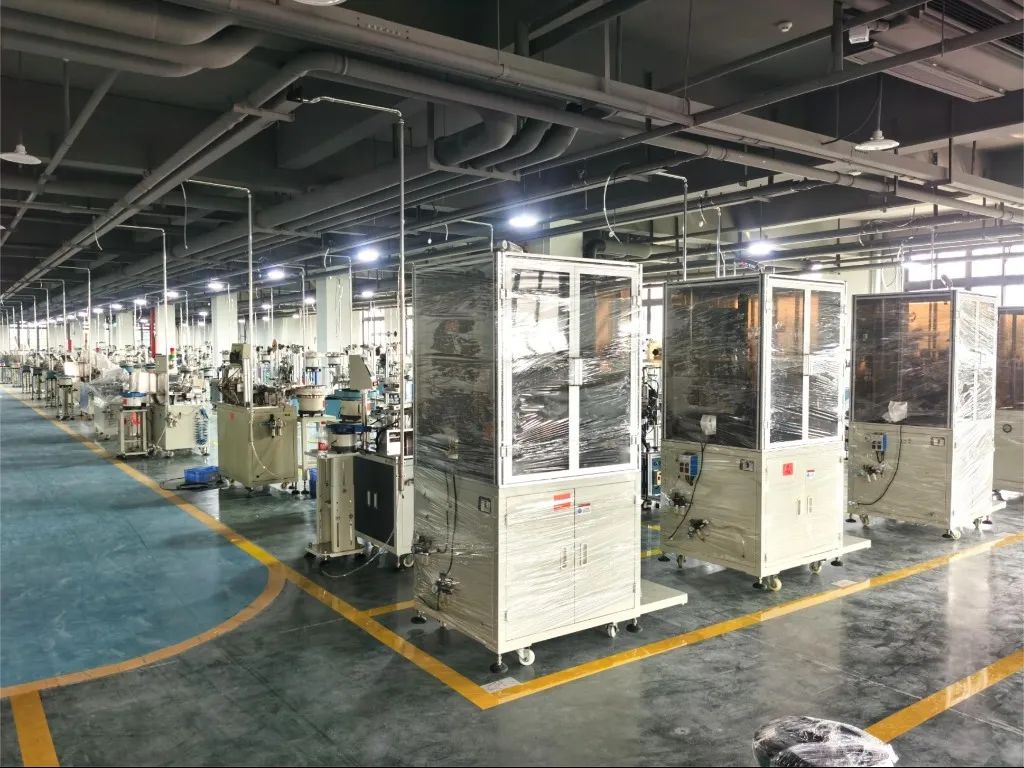 Today, we stand at a new starting and start the second decade of JKUN 's innovation journey. Looking forward to the next ten years of JKUN, this will be the decade in which Mr. Shao leads everyone to start a second business and achieve common prosperity. Mr. Xie issued the initiative and mobilization of "Love JKUN, Build Dreams and JKUN " to all the family: I hope that everyone will not forget their original intention, keep their mission in mind, study hard, actively improve, achieve new development in the broad stage of JKUN, create new achievements, and promote the future development of enterprises and individuals to higher and fly farther.