On the eve of the Mid-Autumn Festival on September 9, 2022, Zhao Minghao, deputy secretary of the party group and deputy director of the Standing Committee of the Yueqing Municipal People's Congress, and his entourage came to JKUN to carry out research on helping enterprises and holiday condolence activities.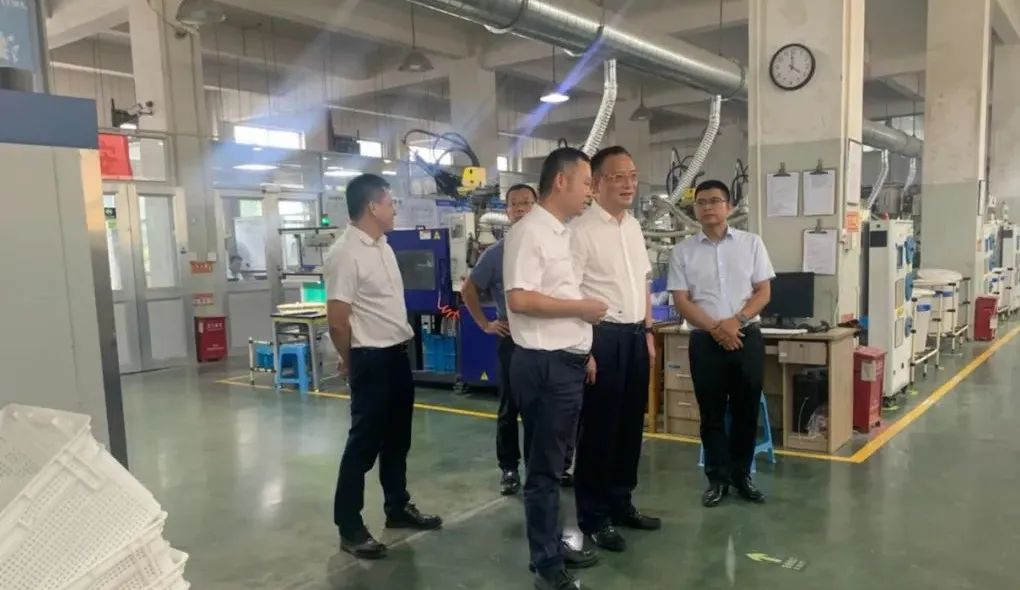 After the workshop site visit, Director Zhao and his party came to the JKUN conference room.Mr. Shao introduced the development process and achievements of JKUN to Director Zhao and his entourage.

After listening to Mr. Shao's introduction, Director Zhao said: Under the background of such fierce competition, it is not easy for JKUN to achieve today's scale and achievements in less than 10 years from its establishment , which can be called a "miracle" and a model for enterprise development! Mr. Shao's entrepreneurial experience is very inspirational! JKUN has a high reputation in Yueqing, and leaders at all levels of government are more concerned about and attach importance to the development of JKUN. The purpose of this visit to Jiankun is to convey the care of superior leaders, understand the actual operation of the enterprise, implement the policy of the municipal party committee and municipal government on the counterpart assistance of key enterprises, effectively solve the difficulties and problems encountered by the enterprise, and help the smooth and rapid development of the enterprise.