In the first quarter of 2022, repeated covid-19 epidemics and rising raw material and labor prices continued to bring greater cost pressure to the connector industry. Recently, Molex, KET, YAZAKI and other foreign connector manufacturers have issued price adjustment letters to announce price increases.
Molex
Molex said in the price adjustment letter that the need to adjust prices was discussed with customers in 2021, and inflation was expected to ease, but this is not the case at present. So far, the first quarter of 2022 is coming to an end, and Molex is facing inflationary pressures not seen in years. In all aspects of doing business, costs are climbing at an alarming rate.
These cost increases have had an impact on Molex's business, with an impact that is larger and faster than Molex can afford. Therefore, we need to discuss with you, as our valued customer, how to offset some of the fees that have increased further due to inflation.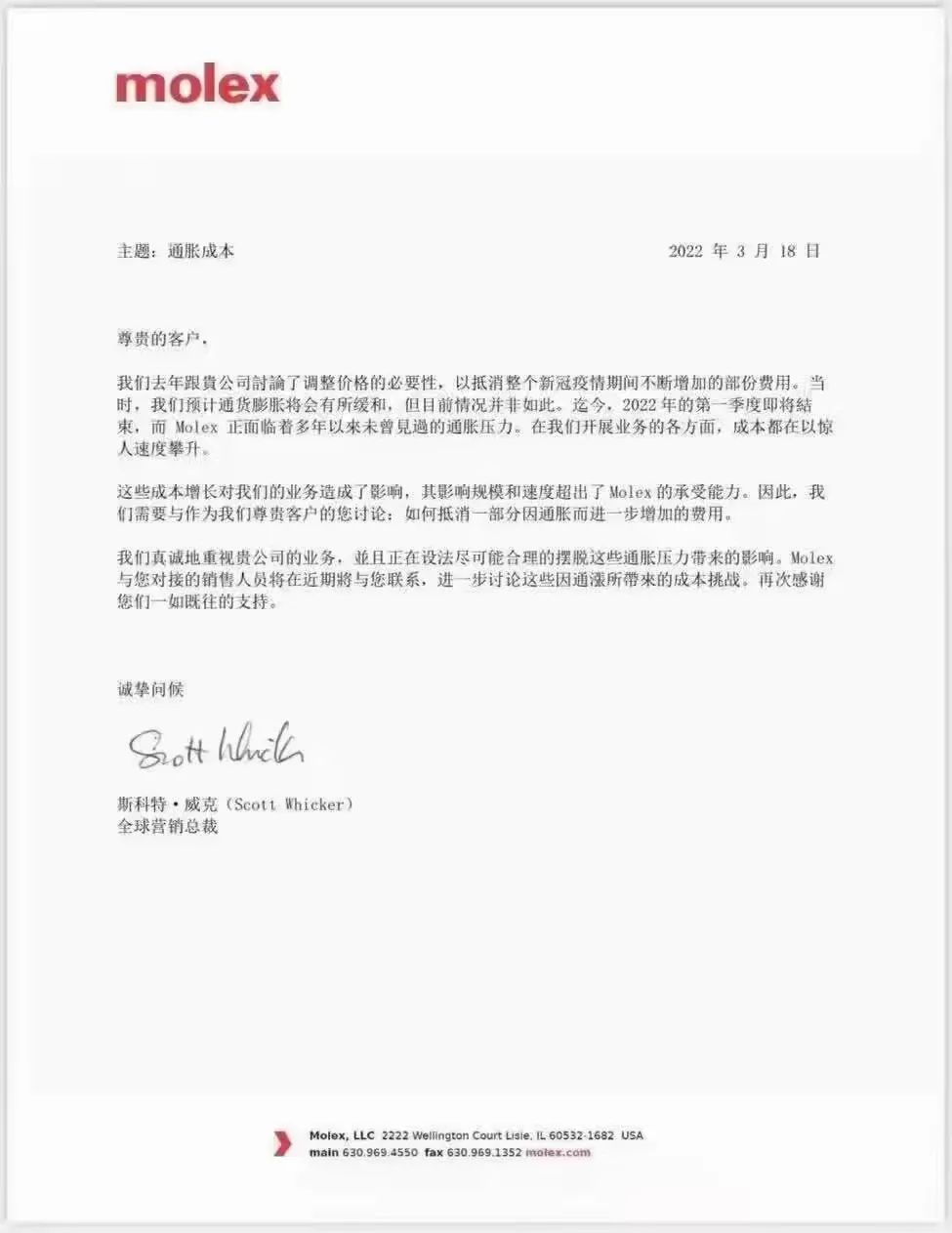 KET
The Terminal Industry Column Company (KET) of South Korea has issued a notification letter announcing price increases for some products starting from March 1, 2022.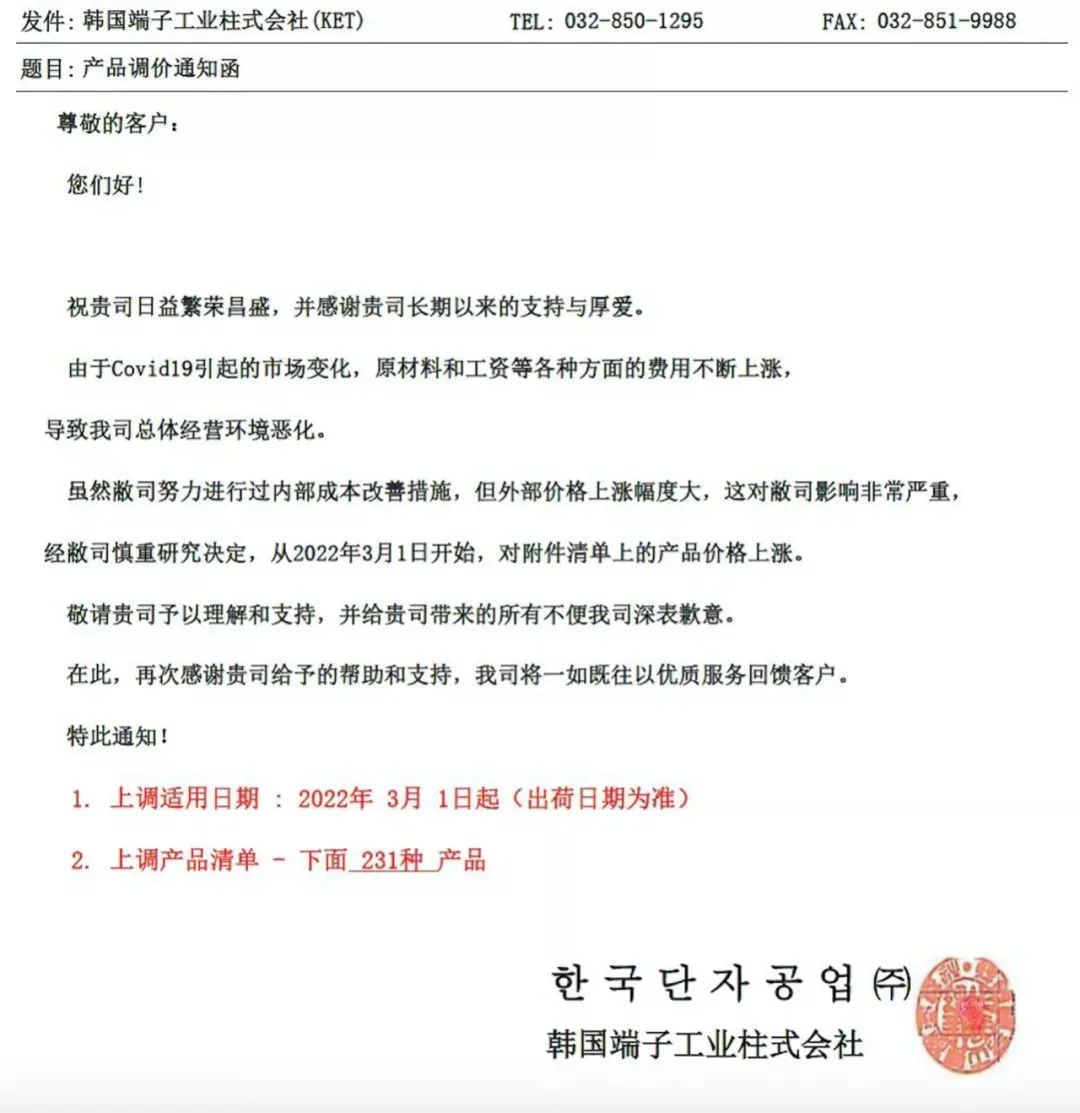 YAZAKI
From 2021 onwards, the supply of resin and metal raw materials will further tighten, and raw material prices and delivery cycles will continue to rise and intensify. Therefore, YAZAKI issued a price adjustment notification letter.